This season, we have the opportunity to work with great local professionals who help make the market a more vibrant place, inspire us with new recipes and help us improve our diet with whole foods.
The Farmers' Feast
Kelly Brisson is the talented food writer and photographer behind The Gouda Life. She's passionate about local fare, bright flavours, whole food recipes, and has a special fondness for cheese and a great glass of wine. And, we're lucky to have Kelly back for a second season of The Farmers' Feast.
Once a month, Kelly receives a basket of mystery ingredients from the vendors at the Ottawa Farmers' Market. She is then challenged to create new seasonal recipes with her surprise basket of fresh local food. For great recipes, awe-inspiring photos and thoughtful musings about food, join Kelly on her Ottawa-based food blog, The Gouda Life.

Market Nutrition with Jayda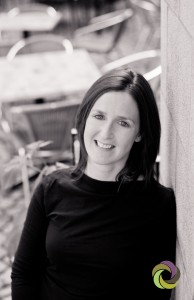 Have questions about nutrition, food sensitivities and allergies, and how to maximize the nutritional value in your diet? Jayda Siggers, the founder of EatWhole BeVital Nutrition, a nutrition consulting and food education practice, will be joining us at our Westboro and Brewer Park locations to answer your questions and to share her cooking and food preparation tips in her question and answer sessions, hands-on displays and demonstrations. For upcoming dates, please visit events.
Jayda received her PHD in Clinical Nutrition from the University of Copenhagen focusing on neonatal gastrointestinal physiology, nutrition and immunology. Jayda is an advocate for whole foods, and science-based nutrition and contributes to multiple online resources about nutrition and wellness and healthy recipes.
Market Music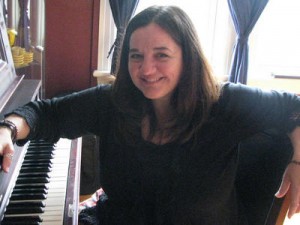 Nicole Colbeck of little acorn music [and event] management and Westboro House Concerts, has been working in the Canadian music industry since the mid-nineties. With a focus on artist management partnerships, Nicole also consults with artists on an occasional basis. Whether working with artists on individual projects or strategizing with them through long term career plans, Nicole's insights are both fresh and seasoned, offering a perfect blend of irreverence and respect for what's gone before.
And now, Nicole is marrying her love of local food and sourcing local talent for a second year at the Ottawa Farmers' Market. Watch for music on the Market Stages at both the Brewer Park and Westboro locations.