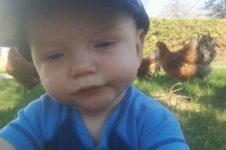 Vendor(s):

Carly & Justin Fisher

Telephone Number:

(613) 315-9771

Payment Methods:

cash, cheque

Online:



Product Type:
Produce & Plants
Products:

sunflower shoots, pea shoots, corn shoots, radish Microgreens, broccoli microgreens, mustrmard Microgreens, sprouted beans
About Covenant Springs Farm
We are a small scale diversified family farm focused on producing food ecologically, without the use of any chemical inputs. Our sprouts, which are grown in certified organic soil and following organic standards are our most popular product. They keep better and are more flavorful than most hydroponic sprouts making them wonderful additions to anyones diet especially during the winter.