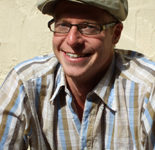 Vendor(s):

E. Paul Slomp

Telephone Number:

(819) 516-0600

Payment Methods:

cash, cheque

Online:



Product Type:
Meat & Dairy & Egg Products
Products:

Federally inspected frozen beef -- tenderloin steak, rib steak, strip loin steak, sirloin steak, round steak, skirt steak, flank steak, sirloin tip roast, eye of round roast, round roast, blade roast, short rib roast, cross rib roast, spare ribs, brisket, ground beef, stewing beef, farmer's sausage, honey garlic sausage, fine herb and garlic sausage, mild italian sausage, spicy italian, burger patties, seasoned burger patties, soup bones, suet, liver, kidney.
About Grazing Days
At Grazing Days Farm we raise, sell (and deliver!) grass-fed beef and pastured pork to 300+ families in the Outaouais. Our Angus cattle are on pasture year round, are exclusively grass-fed, 100% hormone and antibiotic free, and are rotated to fresh pasture four times a day.