Butternuts, Pears, And The Return Of Spinach!
By Steph Kittmer
October Blog: Our beloved fall harvest is here - rutabagas, sweet potatoes, brussels sprouts, butternut squash (and all their incredible cousins)!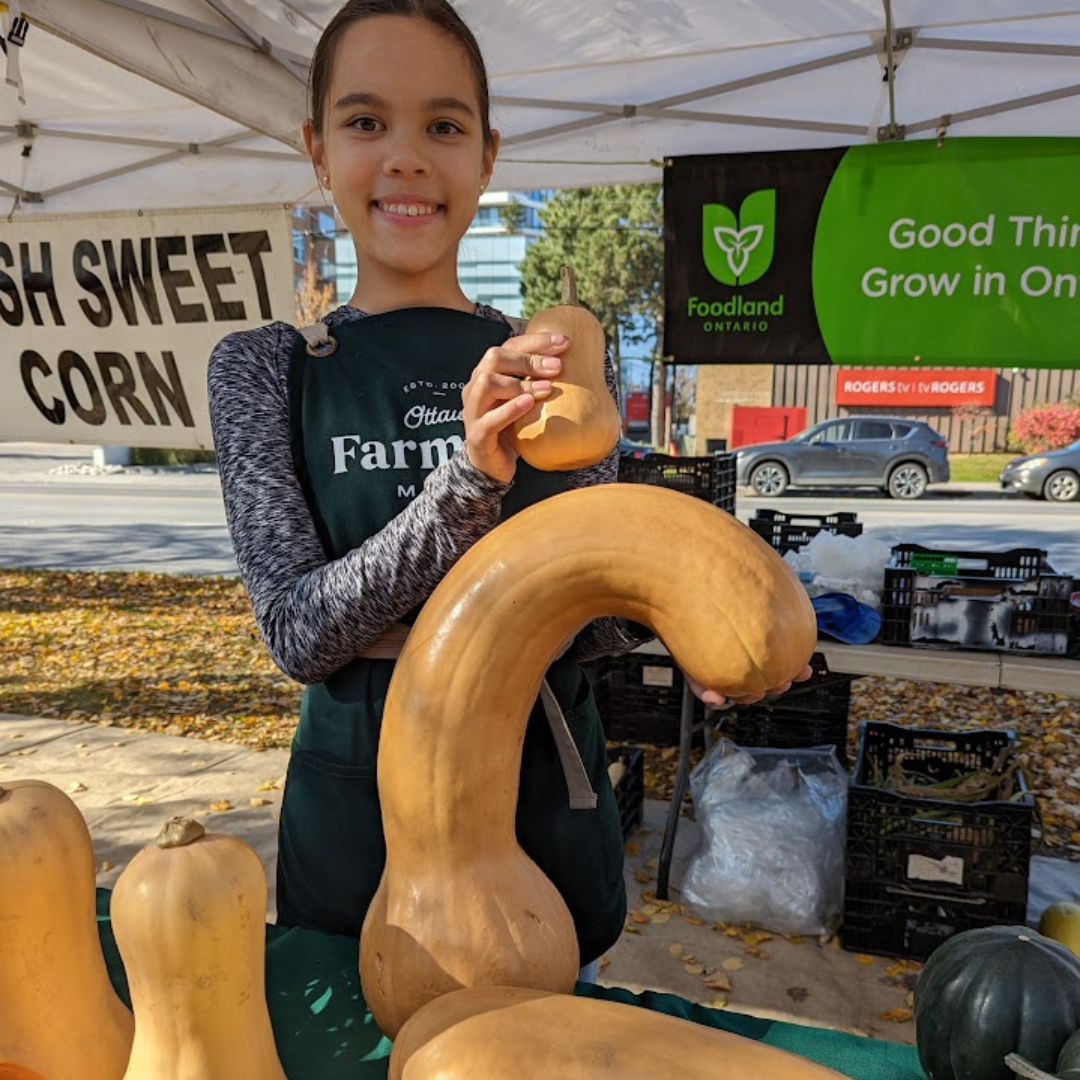 Summer slipped away slowly and sweetly this month, as the days continued to shorten, and the evening temperatures dipped low enough to see many of us start to close our windows overnight. Those single-digit nights bring us closer to our first frost, and with cooler temperatures settling in, many of your local growers have brought back your favourite greens to their market stands.
We've mostly said goodnight to summer's hot crops, and good day to our beloved fall harvests: rutabagas, sweet potatoes, Brussels sprouts, butternut squash (and all their incredible cousins) – everything you need to prepare a memorable Thanksgiving feast. With carrot varieties alone making up half the colours of the rainbow, fall harvests keep our farmers' stalls looking vibrant and bountiful as we head into our last month of the outdoor market season.
And while many of us will lament over the end of summer, the fall has so much going for it! After months of heat waves, we get to turn our stovetops and ovens back on as we prepare our last batches of preserves and the first of many slow-and-low roasts for cozy fall suppers. Peaches give way to pears, eggplants give way to squashes, and the last of the strawberries are leaving the fields for another year. Your farmers are in the home stretch of their harvest season, and despite September being a dry month, the extended sunny, warm days have been welcome weather for planting and harvesting the last of 2023's crops.
Happy fall, friends!
Sincerely, your neighbour,
Steph Kittmer