Lansdowne Winter Market
Aberdeen Pavilion | Lansdowne Park
January 8 to April 30 | Sundays 10:00AM - 3:00PM
As the only year-round, producer-run farmers' market in Ottawa, you're invited to love local at the Ottawa Farmers' Market: Lansdowne! Find seasonal produce, hand-made crafts, pantry staples, artisanal baked goods, hot meals and more inside the Aberdeen Pavilion every Sunday. Listen to live music and enjoy weekly programming while you shop local. Plus, join our Winter Warrior contest for a chance to win $500 Market Dollars. See you at the Market!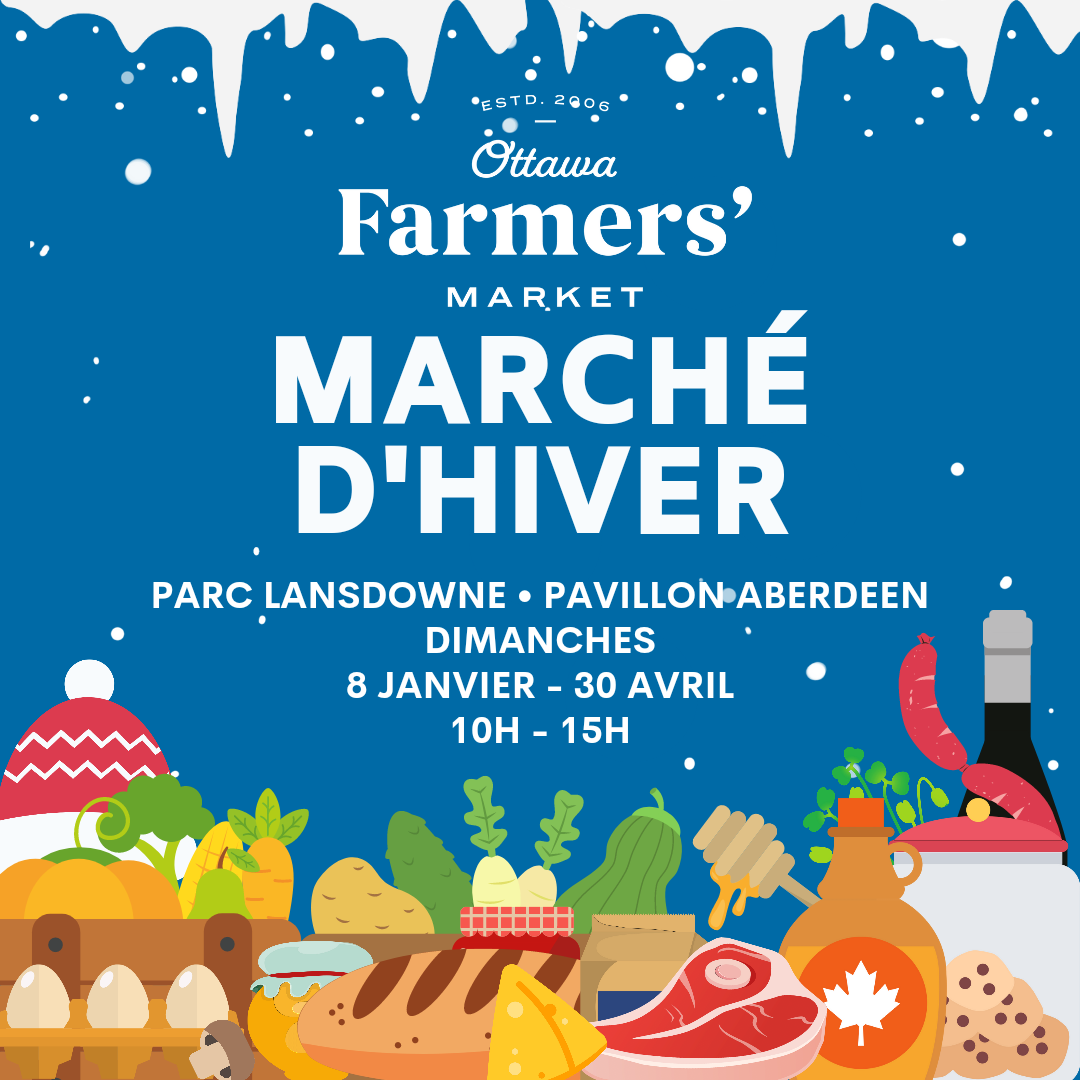 Regular Season Vendors At This Location
*New* Interactive Market Map - click on a vendor to learn more!
Note that this map does not represent any vendor absences or daily vendors. Please visit our Vendors Attending This Week page.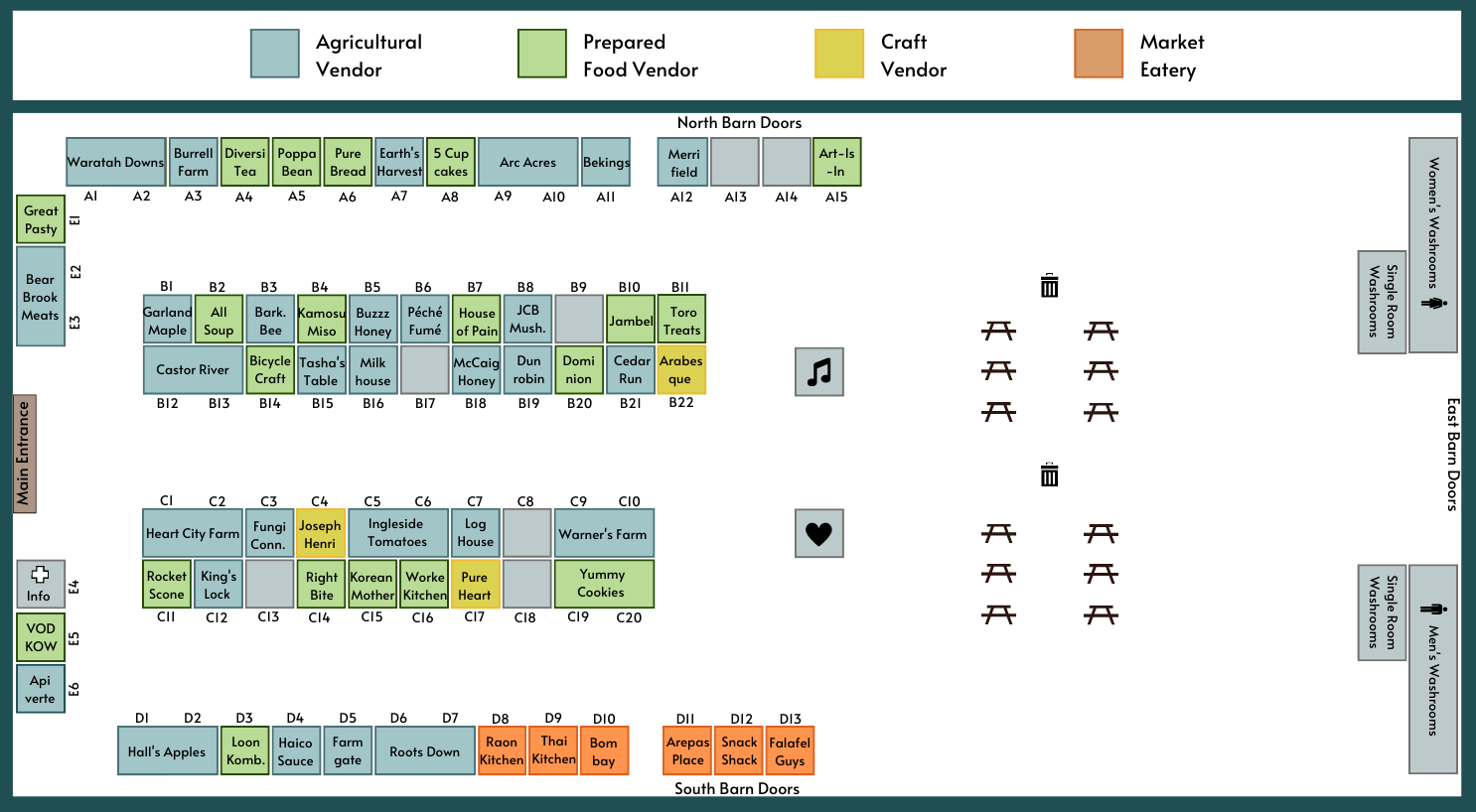 Winter Warrior!
Win big this winter with the Winter Warrior contest!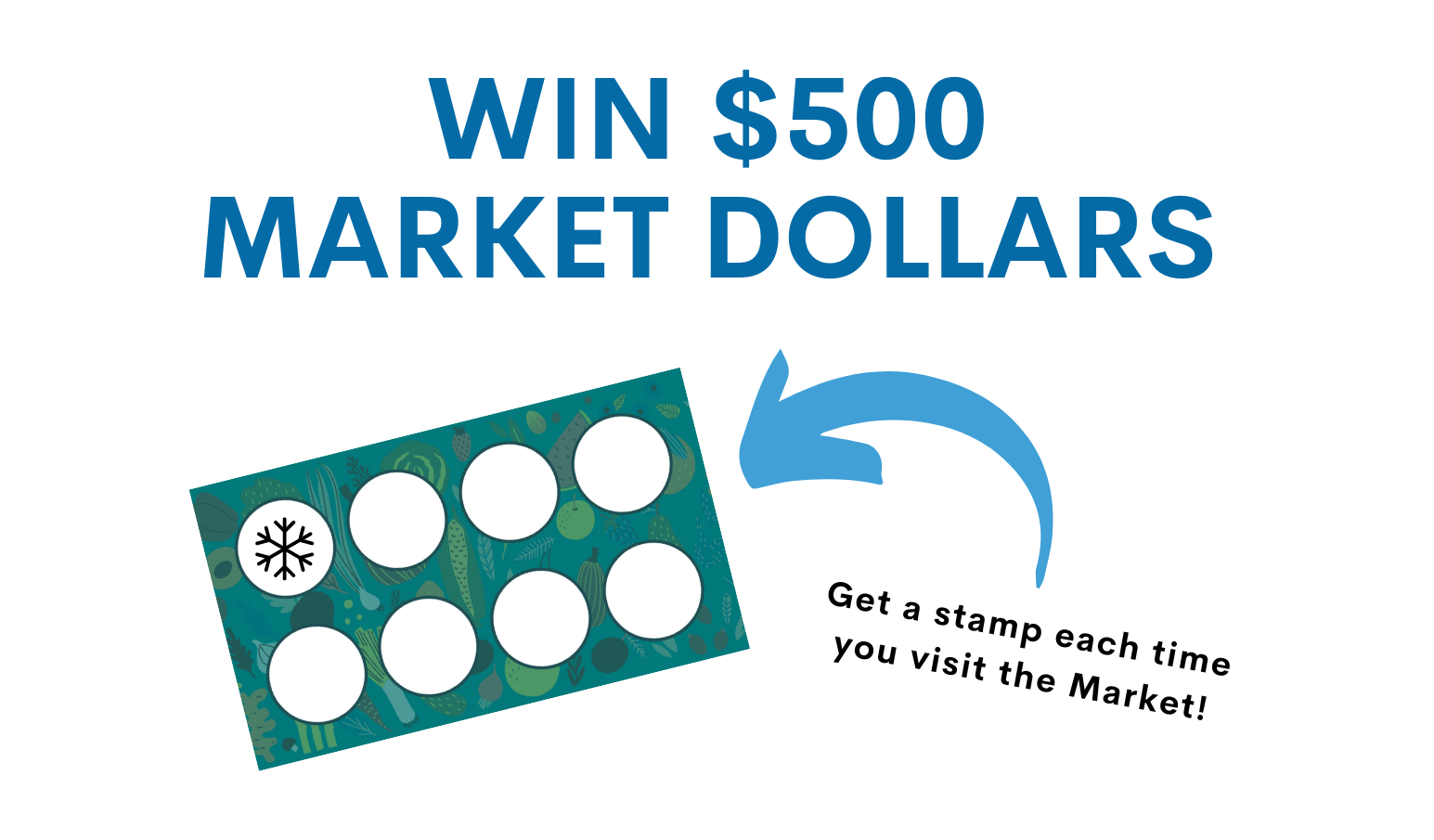 Visit the OFM Info Booth at the Lansdowne Winter Market to pick up your Winter Warrior Card. Get your card stamped each Sunday you shop at the Winter Market between January 8 to April 30.
Once you have 8 stamps, you can enter a draw to win a whopping $500 Market Dollars!
There are 17 weeks in the Winter Market. If you shop 8/17 weeks, you have one chance to enter. If you shop 16/17 weeks, you have two chances.
But wait, there is more! You can also enter weekly draws for local goodies from our vendors at the OFM Info Booth. Good luck!
*Contest open to Ontario residents only. Market Dollars do not expire and are valid at all Market locations. One card/entry per person. Winner will be contacted after April 30, 2023.
Location & Directions
ABERDEEN PAVILION
Driving to Lansdowne Park? The market is best accessed using the entrance at Queen Elizabeth Drive. Underground parking is available for $2.00/30 minutes. Additional parking along Bank Street and side streets is also available on Sundays free of charge.
For information on walking, cycling, or taking transit to Lansdowne, please visit the City of Ottawa's page: Plan your trip to Lansdowne
Check It Out!
Send your snapshots of the Lansdowne Market to info@ottawafarmersmarket.ca!