Lansdowne Winter Market
*New* Interactive Market Map
Note that this map does not represent any vendor absences or daily vendors. Please refer to the list below.
Click on a vendor to learn more!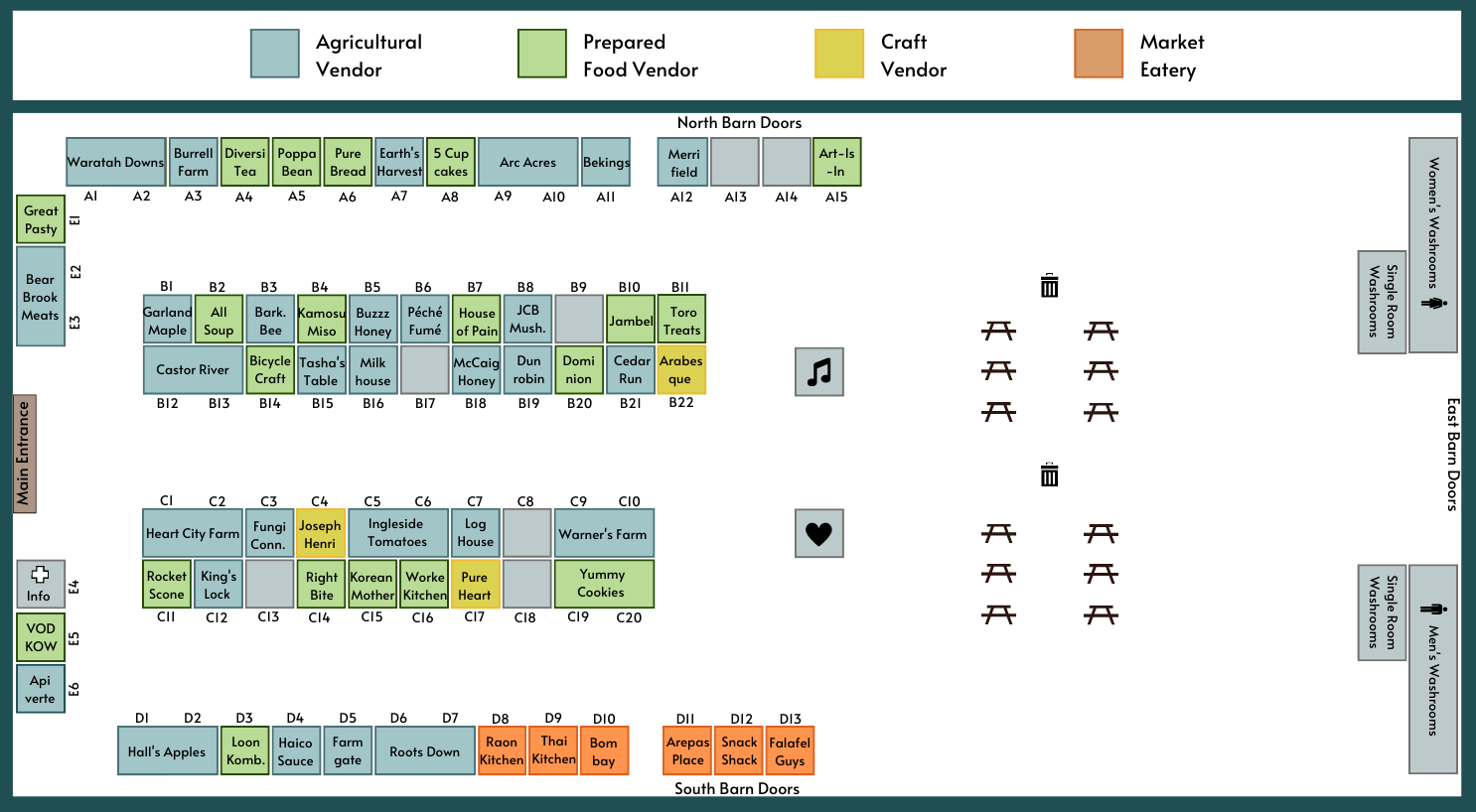 Vendors Attending This Week: Sunday March 19th
Agricultural Vendors
Prepared Food Vendors
Craft Vendors
Market Eatery Vendors
Daily Vendors
Absent Vendors
Vendor Categories
Agricultural Vendors
Farm food crops, plants, and/or animals within 100km of Ottawa. Products include produce, meat, cheese, flowers, honey, maple, sauces, wine, soap, and more.
Prepared Food Vendors
Prepare various food products from scratch. Products include beverages, baked goods, coffee and tea, chocolates, preserves, sauces, pre-made meals, and more.
Market Eatery Vendors
Cook and serve ready-to-eat meals.
Craft Vendors
Create artisan goods by hand. Products include toys, cutting boards, macrame, pottery, and more.
Daily Vendors
Attend the Market only on certain days during the regular Market season.