Peak Harvest Season Begins with June-bearing Strawberries
By Steph Kittmer
June Blog: Ottawa is overflowing with locally grown fruits and vegetables, including the highly anticipated local strawberry crop!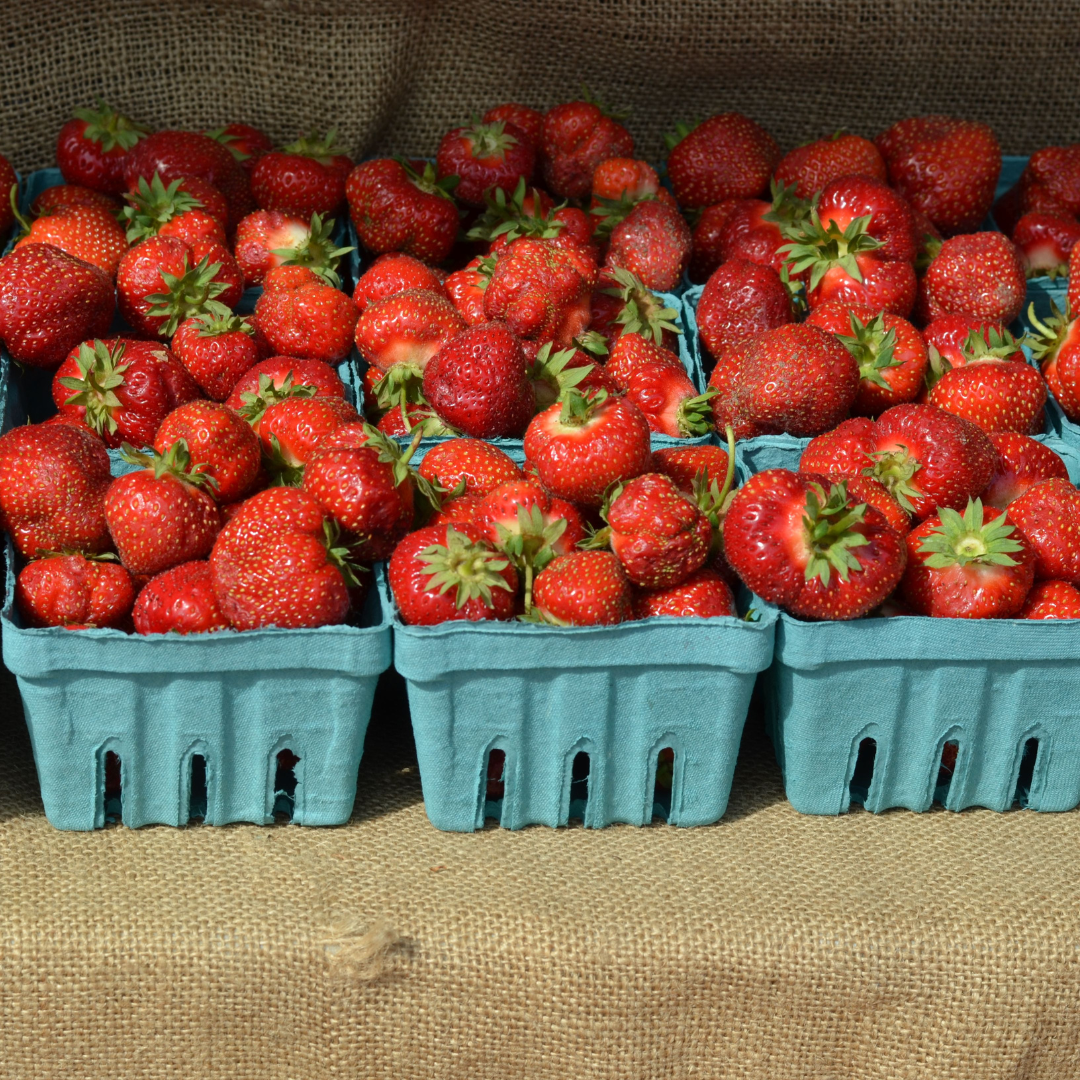 As we enter early summer in the Ottawa Valley, the risk of frost is behind us (for a couple of months at least), and our local growers have settled into the routine of harvesting their bounty and heading into the city – some multiple times every week. CSA (Community Supported Agriculture) boxes are arriving at people's doorsteps, our market stalls are bursting with local produce, and even some small retailers and chefs are incorporating local produce into their offerings. By the end of June, Ottawa is overflowing with locally grown fruits and vegetables, including the highly anticipated local strawberry crop!
The growing seasons move quickly in the Ottawa area. Blink and you'll miss truly unique finds, like June-bearings (strawberries grown in mid-to-late June, boasting intense sweetness and unmatched flavour), shelling peas, haskaps, garlic scapes, and so much more. The risk and reward of coming to market every week is that you are bound to find something new to try, only to see it quickly disappear until next year. The good news is that you won't be left wanting when your favourite shelling peas are replaced by fresh string beans, or better yet, the arrival of hot crops – eggplants, tomatoes, and all their friends. New crop potatoes and carrots are starting to be pulled from the earth, raspberries and melons will be here before you know it, and as we round our way into September, storage crops and late season brassicas will arrive. We are at the beginning of peak season in our growing region, and it just keeps getting better!
The Ottawa Farmers' Market is home to growers and producers that raise and nurture their own animals, plant and harvest their own crops, and meet and greet with their customers every week on market days. We welcome you to bring your family or meet up with friends and scoop up the latest in-season crops! Just Farms, Rochon Gardens, Foster Family Farms, and Needham's Market Garden will all have fresh-picked June-bearing strawberries every weekend until the end of this delicious season (you've got a couple more weeks, don't worry!), followed quickly by ever-bearing strawberries, which boast multiple harvests that are designed to carry us through until the first fall frost.
But for now, the June-bearings are ripe and ready, and, with the arrival of some much-needed rain, farmers' fields are sumptuously saturated. Quite literally – when it rains, it pours – in Ottawa. Which reminds me, the market is open rain or shine! So, we'll see you at the market, friends!
Sincerely, your neighbour,
Steph Kittmer