Chef Jesse Bell's Heirloom Tomato Salad
Chef Jesse Bell prepared this delicious dish for his Chef Demo at the Lansdowne Market Harvest Fest. Now you can make it at home too!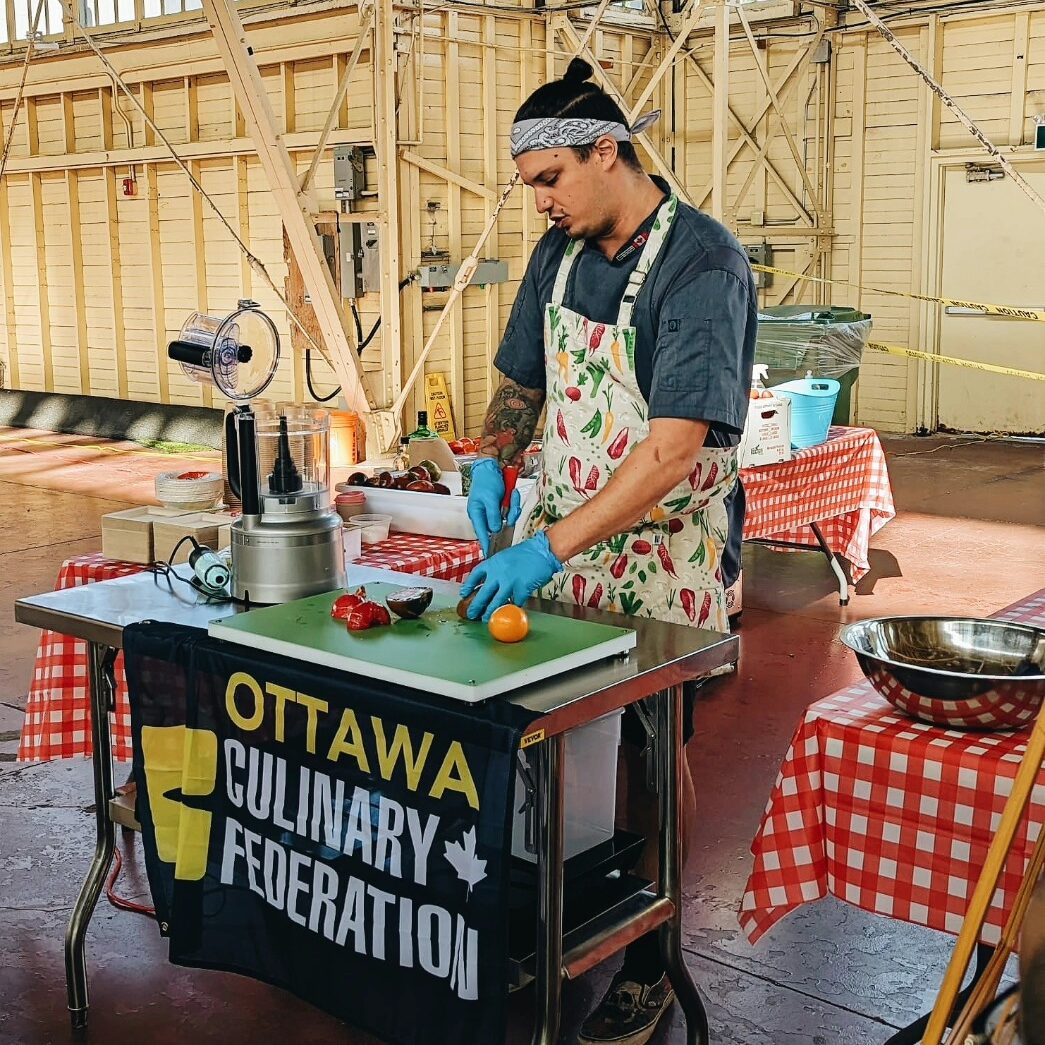 Servings: 2
Ingredients:
-30ml honey
-30ml apple cider vinegar
-100ml olive oil
-2 heirloom tomatoes
-100g melon of choice
-30g feta
-Salt and pepper
Directions:
1. Combine honey and vinegar in a blender and blend until smooth.
2. Add olive oil into the blender and blend until emulsified. Set dressing aside.
3. Coarsely chop the tomatoes. Set aside.
4. Peel and finely chop the melon.
5. Combine tomatoes, melon, and feta in a bowl and toss with the dressing.
6. Season with salt and pepper to taste.