The Same Place, Thousands of Stories
By Julián C. Chávez
Julián is a Market volunteer with a background as a producer and educator on organic foods in Colombia. Click Here to see his work.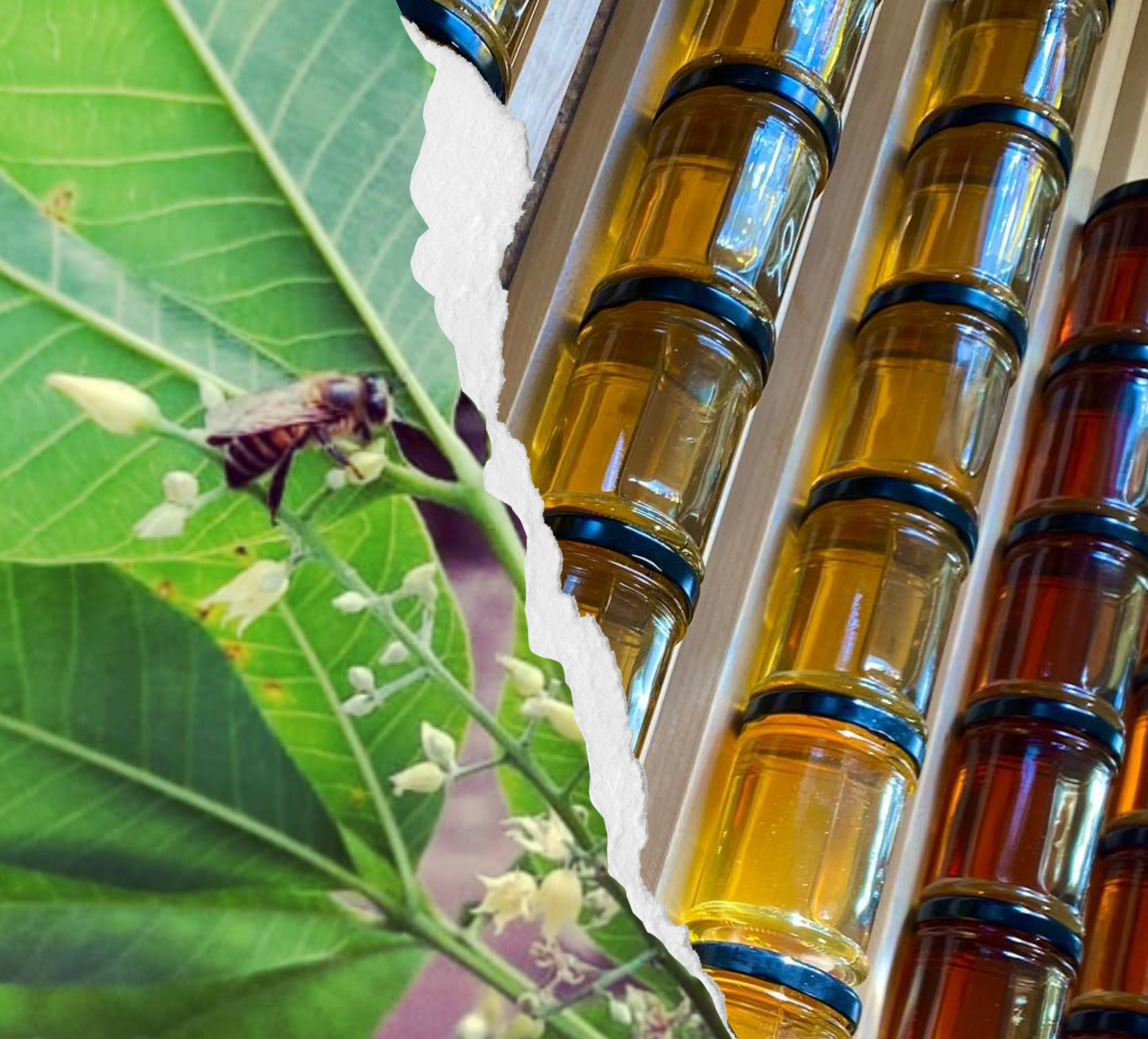 After visiting the Ottawa Farmers Market for the first time on Sunday, I discovered more than 30 different products thanks to the weekly organization of this event, which represents the great work locally produced. In addition to farm products such as vegetables, fruits, eggs, and maple syrup, there are handicrafts like tableware and carved wood work. During my tour of Aberdeen Pavilion, I came across two stalls that for one reason or another reminded me of my country; in one they sold honey, to me the most magical of all animal products. In Colombia, I also produced honey. On one of the stands, I saw chocolate with the name of a town in my country, and amazingly, they were bringing cacao from that Region.
At a distance, I noticed a stand that reminded me of what I had been doing in my country for the last two years, producing and selling honey. As I got closer, I was impressed with the quality of work and the presentation of the honey produced by Apiverte in the Gatineau Hills. When Sandra talks about bees, her passion for them is evident. She not only produces honey for her company, but around bees she has created a whole concept of collaborating with artists, businesses, and community groups, a style of beekeeping that she believes will encourage people to take care of bees by sharing the liquid gold that bees produce. Their marketing, presentation and variety of products are of international renown; their three-color honey is truly a work of art, it is gorgeous.
As I continued my journey, I saw the name of a small and forgotten town in my country. I knew immediately that I had to learn its history and why it was mentioned on a product more than 4800 km away. Hummingbird Chocolate is one of the best producers of bean-to-bar small batch chocolate. To make their chocolate bars, Drew and Erika Gilmour travel the world in search of the best cacao. The town Tumaco has recovered after a difficult past due to the honest work of its inhabitants, and is now producing the best cocoa in the world. This type of crop is supported by Hummingbird Chocolate, which helps the community to build sustainable livelihoods.
As a result of the excellent cocoa produced in Tumaco and cocoa from other parts of the world, along with a traditional process dating back to the 18th century, they have won more than 100 awards worldwide for making handmade chocolates, including the best chocolate in the world award in 2016 by the Academy of Chocolate. In addition to turning cocoa into delicious chocolate bars, Hummingbird Chocolate also has a wide variety of chocolate-based products, such as Salami chocolate, quite an experience. Hummingbird Chocolate is a great place to get a little piece of Colombia, the Dominican Republic, or other countries.
My visit to this type of business reminded me of home, as well as helping me learn more about Canada and its people.
Working with field products is not a business, it is a lifestyle.