To Market, To Market!
By Steph Kittmer
May Blog: The Outdoor Market Season is here!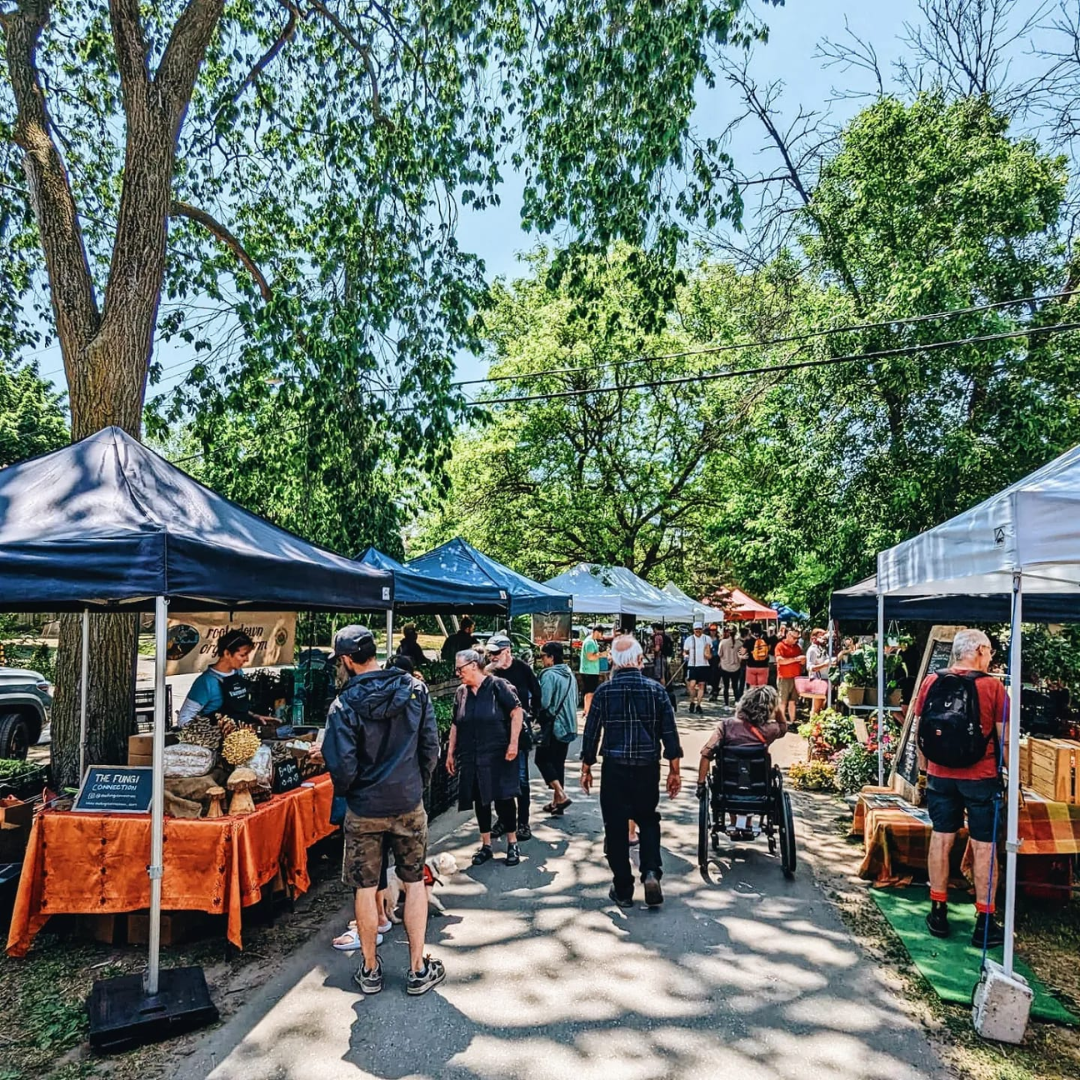 As we welcome the return of your favourite local producers, we also celebrate the arrival of our newest members, featuring incredible flavours of Armenian cuisine, stunning forged silver jewellery, Venezuelan-style vegan milkshakes, and even more local farmers to bolster your access to the best local has to offer. From honey to maple to hot sauce to your favourite fruits and vegetables, our market is always growing to serve the neighbourhoods surrounding them.
With a cool start to spring, recent heat is helping the Ottawa region's growing season pick up momentum. Now in season, you'll find locally grown asparagus, mushrooms, radishes, greens from all walks of life, seedlings to get your gardens going alongside hanging baskets and potted flowers. Rhubarb is coming along – I've already begun to build my 2023 freezer stockpile – and, so long as this week's frost doesn't take a bite out of the 2023 strawberry crops, you'll be seeing those bright red berries at our local market in a month's time (don't worry, your favourite growers have innovative techniques for protecting these berry plants from frost)!
And while I never tire of talking to members of the community about our local farmers and their beautiful produce, one of the things I love the most about our producer-only farmers' market is that we are an incredible space for budding entrepreneurs to launch their small businesses and showcase their handcrafted goods. We are an incubator for everyday people who have a dream to start off on their own, build their brand, and perfect their product. It is a privilege to witness local ice cream makers, bakers, woodworkers, jewellers, chefs, and home kitchens turn their hobbies and their dreams, their talents and their tears, into brick-and-mortar businesses that you can find across the region and within your own community. We offer a space for patrons and producers to get face to face and build authentic and long-lasting relationships, and after several years of having a limited capacity to host new vendors, we are thrilled to be at it again. Afterall, our next new vendor may become your favourite new business to watch grow and evolve alongside us.
So, pack your cloth bags and come join us! Your local producers can't wait to serve up their home-grown and handcrafted goods to you for another Outdoor Market Season – see you soon!
Sincerely, your neighbour,
Steph Kittmer