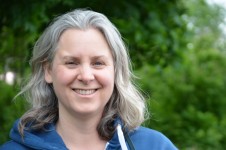 Vendor(s):

Colleen Forer

Telephone Number:

613.421.3929

Payment Methods:

cash, debit, visa, mastercard

Online:



Product Type:
Prepared Foods & Baked Goods
Products:

Cookies, loaves, doughnuts, sweet breads (cinnamon and sticky buns), scones, pies, muffins, bars, granola, cakes and cupcakes.
About Yummy Cookies
From scratch bakery with a full line of cookies, squares, sweet breads (cinnamon buns, sticky buns) and loaves. Doughnuts are topped using local ingredients such as maple syrup and fruit. In season pies with hand made crusts, filled with fellow vendors' fruit. Specialty decorated cookies, cakes and cupcakes.